The Cirlot Agency Announces New Employee in Jackson, Miss., Headquarters
Agency Hires Director of Brand Engagement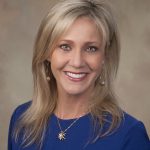 JACKSON, Miss. (March 5, 2018) – The Cirlot Agency is pleased to announce its recent hire of Beth Savage, who joins the Cirlot team as Director of Brand Engagement.
In this role, Savage will provide clients with strategic branding services, developing trendsetting ideas and market strategies through industry research and analysis. She will work alongside clients throughout the planning, implementation and execution stages to develop growth and marketing opportunities that ensure high returns on investment. With a proven, results-driven track record, Savage will consistently monitor changing market conditions and industry trends in order to foster client growth initiatives and increased brand engagement. She will work with clients to align their growth goals and objectives with the latest market strategies.
Before joining The Cirlot Agency, Savage worked with engineering and science-based giants including General Motors, IBM and NASA. Eventually segueing into the marketing world, Savage spent the majority of her career working with clients in technology, mobile communications, medical technology, industrial/manufacturing and retail. Savage is a native of Mississippi, and holds a Bachelor of Arts degree in Humanities from Belhaven University.
About The Cirlot Agency:
The Cirlot Agency is a leading global brand strategy, integrated communications and business development firm specializing in public relations, creative development and media strategy. The Cirlot Agency represents clients on a national and international basis, ranging from Fortune 100 companies to some of the world's largest privately held corporations. The Cirlot Agency is headquartered in Jackson, Mississippi, with offices in Washington, D.C. For more information, please visit www.cirlot.com.