Top 10 Companies that Stand Out in a Crowd
Agency Poll # 3:
What company stands out/differentiates itself the best to you?
Standing out is crucial to a company's success; yet with hundreds of companies offering similar product and virtually the same service, what makes you, as the customer, choose one over the other? We took a poll around The Cirlot Agency to find out which company stands out among all others. Here's what some members of our team deemed as the top 10 companies that stand out in a crowd:

"Uber. Not only has this company revolutionized the taxi business, it has become its own verb. You don't hear, 'Let's call a car service,' you hear, 'Let's Uber.' By incorporating at-your-fingertips technology with convenience and security, Uber has become the master at millennial travel." – Steve Erickson

"I have placed online orders through Zappos for at least 10 years. Since my very first order, I've thought these guys go to extremes to put the customer first. For the most part, the process is extremely simple with locating a product, all the way through your purchase. I love the Zappos FREE shipping and returns, even offering a 365-day return policy that is like no other online experience. If you have an issue along the way, their customer service is exceptional, from the first person you speak to all the way through their solution. Very personal, engaging and somewhat entertaining. Zappos has a unique culture that seems to carry through to each and every touchpoint of your online experience. With Zappos, the customer is always first. An experience hard to replicate with online shopping." – Greg Gilliland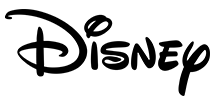 "Of course, I'll say Disney! Every single touchpoint with Disney, whether digital or in person, reinforces its differentiator of being the 'Happiest Place on Earth'!" – Lynda Lesley

"Sephora differentiates itself from other cosmetics retailers with its aesthetically pleasing storefronts and exclusive rewards programs. Sephora's focus on personalization, through its in-store beauty advisors and mobile app Virtual Artist feature, makes it stand out from its competitors." – Kathleen Brandau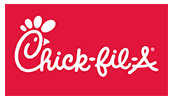 "Chick-fil-A goes above and beyond in every aspect of their business. Through the impeccable service, to the tasty chicken and even their genius marketing techniques make them stand out as the leader in the fast food industry." – Halie Windham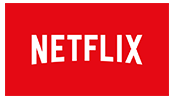 "Netflix is an amazing company that provides more entertainment than any other. Constantly growing and on the cutting edge of content development within their industry." – E.B. Martin III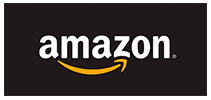 "Amazon's customer service is outstanding. For instance, if a customer is not satisfied with their item, or if there is a flaw in it, Amazon will send a brand-new product without expecting the flawed product to be returned. Amazon is also great because it has grown into a one-stop-shop and allows customers to receive items or products within a short two-day period." ¬- Randa Amason
"I'll be a sheep and just go with Amazon. No one talks about their customer service or happy employees, because no one ever sees them. They may be horrible to work for, I don't know. But Amazon has done an incredible job of focusing on the main thing – selling anything and getting it to people quickly and easily. Over the years, I've watched them slowly refine their purchase and shipping process so that today you can buy anything in a few simple clicks. We do almost all of our Christmas shopping on Amazon. Granted, they have diversified into media and entertainment, but no one can touch their sales and shipping process." – Clay Meyer
"I think that Amazon does a great job in standing out with communicating. When I place an order, I get a confirmation email. When they ship my order, I get an email that what I ordered is on the way. After I get the product, I get an email asking how I like the product and to leave a review for that product." – Chris Swann

"Apple. They have built their brand so well that other brands get lost. You think about computers and there's Mac, and then there are all the other brands that have Windows. With cell phones, there is the iPhone, and then the Android operating system which multiple brands use. Apple has positioned itself as THE thing, and everything else is just a backup option." – Diane Dickard

"Have you ever ordered something online and come home to see the most beautiful pink cardboard box on your doorstep? Most likely, that box was made by Packlane. They created a fun, new way to get excited about coming home to find your delivery, which in turn creates the same effect of shopping in the store." – Anna Neel

"Pixar is my favorite brand. Recently, the animation giant released its teaser poster for this summer's most anticipated film, 'Toy Story 4,' revealing only its lead character and 'June 2019.' To me, THAT is excellent branding: when the product is so recognizable, the brand itself doesn't even need to be named." – Chrissy Sanders
The Cirlot Agency specializes in differentiation strategy for clients all over the world. Call on us to help you stand out in a crowd. www.cirlot.com 1.800.356.8169.