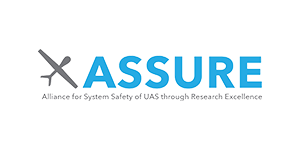 ANALYSIS
The Alliance for System Safety of UAS through Research Excellence (ASSURE) consists of 22 of the world's leading research institutions and more than a hundred leading industry/government partners. ASSURE's goal is to provide the Federal Aviation Administration the research it needs to efficiently integrate unmanned aerial systems into our National Airspace System.
STRATEGY
The Cirlot Agency began working with ASSURE in 2015 in order to introduce the newly established organization to the UAS industry and better position ASSURE among industry influencers, leaders in academia and potential partners. A majority of the initial communication strategies set forth for the ASSURE program focused on positioning the organization within this emerging market, while also establishing a strong branded identity. Once the initial plan was underway, The Cirlot Agency began developing specific public relations tactics and objectives centered around promoting the newly developed brand throughout the industry, as well as introducing it to the general public through our partnerships with the national media.
RESULTS
Elements of the ASSURE Public Relations strategy include crisis management, message creation, talking points, speaking engagements, script preparation, and all media exposure on a national and international level. While not identified specifically in the public relations plan, The Cirlot Agency helped ASSURE program leaders navigate initial contacts and begin building relationships with the FAA, NASA and other regulatory agencies within the Unmanned Systems Industry.