Rohm and Haas Company – Project Crystal Clear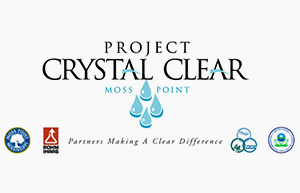 ANALYSIS
Rohm and Haas Company, one of world's largest manufacturers of specialty chemicals and salt, purchased an existing facility, which was subsequently found to have prior environmental offenses. Upon reaching a $38 million settlement with the government, Rohm and Haas decided to pursue an alternative Supplemental Environmental Project (SEP), which would be the construction of a reverse osmosis plant designed to remove the naturally occurring excessive color, taste and rotten egg odor from the city's drinking water. The Cirlot Agency was called upon to handle the governmental affairs, news conferences, education strategy, live demonstrations and all other integrated communication efforts.
STRATEGY
The Agency's initial strategy included planning and executing a Groundbreaking Event, at which Senator Trent Lott acted as keynote speaker, as well as creating and distributing a Reverse Osmosis Educational Program, featuring teacher lesson plans on reverse osmosis, to schools in the affected area. The Agency also implemented a governmental affairs strategy.
RESULTS
The Cirlot Agency successfully positioned Rohm and Haas as a positive corporate steward within the community. The Agency distributed the Rohm and Haas story and showed how the company turned a bad situation into a positive impact by investing in the community and providing the osmosis plant, giving people clear water for the first time. Also, nearly 3,000 children learned first-hand how the process of reverse osmosis works. One of the most important results was that the students did not learn through theory, but instead learned hands-on lessons with the kits Rohm and Haas purchased.